Welcome...
... to Ridgewood Stamp Sheets, here you will find everything for the GB customised stamp sheet collector, and more! This site is also the home of the Smilers Catalogue covering all Smilers related issues. The definitive guide for all Customised Stamp Sheets or Smilers sheets.
Have you got your copy of the most complete guide to Smilers sheets? Customised Stamp Sheets of Great Britain is available for purchase from this website. The Smilers Catalogue as we like to call it supports interest in Royal Mail's range of Smilers stamp and customised stamp sheet formats.
Follow this link to buy the Catalogue now on-line.
Catalogue Updates ...
We provide brief details of all new issues for generic, business , commemorative and themed customised smilers sheets plus Royal Mail smilers packs and Universal Mail's personalised stamps. We also produce lists of themed Smilers sheets which updated periodically.
You can also download in Adobe Acrobat .pdf format our illustrated Catalogue Listings by clicking on one of the following links.
CLICK AND BUY ....
Click on the images of any of these 2023 collector sheets to purchase from our eBay store.....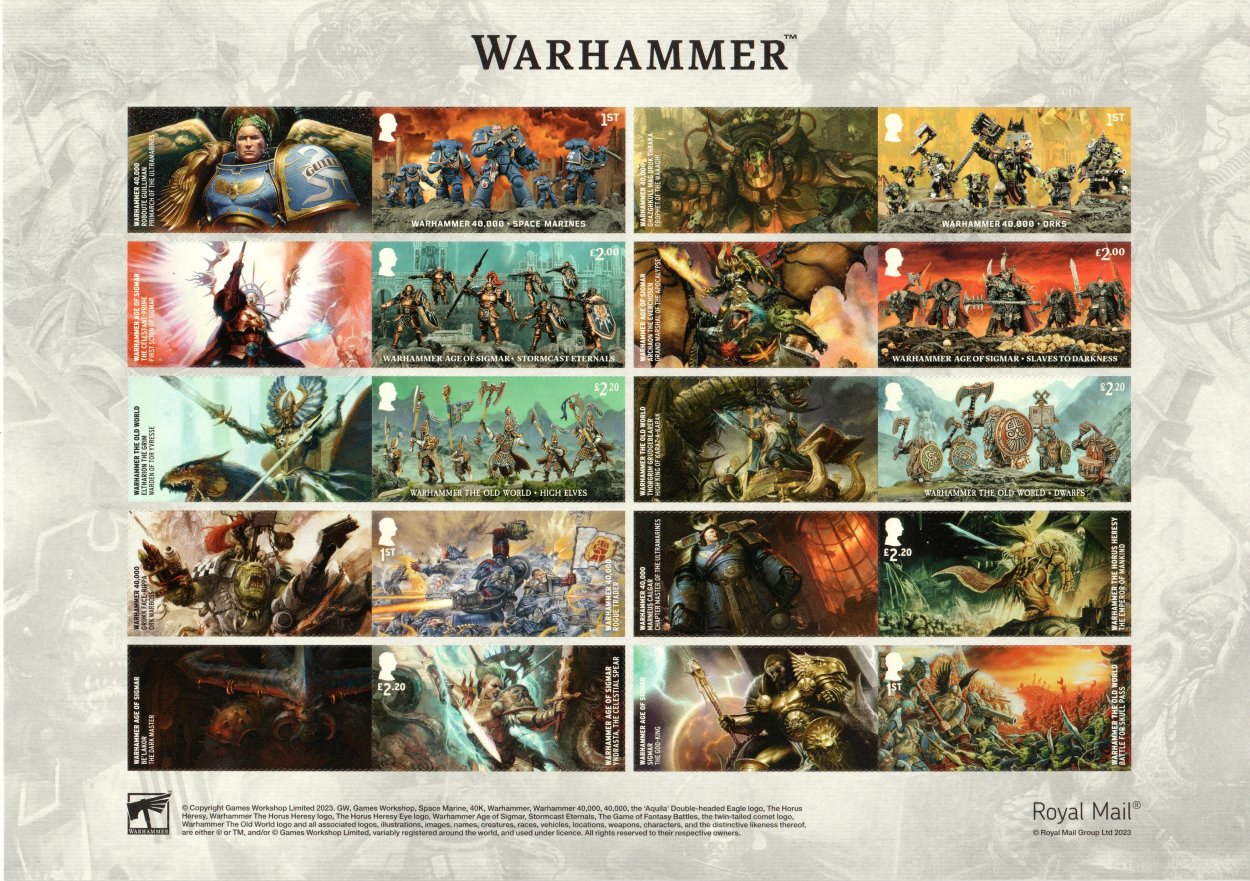 What else ...
Royal Astronomical Society
Please check out our Customised Stamp Pack commemorating the 200th Anniversary of Royal Astronomical Society
To buy click on the above image
To buy Personalised Stamp Show Smilers sheets please click here!
Keep Smiling!!
Latest news from Royal Mail
Christmas 2023
(issued 2 Nov 2023)
_____________________________
GB Sheets - Sales Lists
Here you can download our Updated Sales Lists by clicking on the following links and perhaps find that missing sheet! Fully illustrated, they are formatted in easy to read Adobe Acrobat format (.pdf files)
__________________________
Other Sheets Sales Lists
Jersey has this year joined the growing number of countries issuing generic Smilers type sheets. We have produced a sales list featuring these colourful and highly collectible stamp sheet together with those from United Nations and others and can now offer our Jersey and Other Countries Stamp sheets sales list as a free download.
Isle of Man has been issuing its own stamps since the 70's and has issued Souvenir Stamp/Label sheets some designed by AG Bradbury. Here is a selection of Isle of Man Smilers sheets offered for sale.
Included here is our Australia Post Personalised Stamp (P-stamp) Sales List (similar to our Generic Smilers Sheets) also included is a selection of Australian Souvenir Event Sheets (similar to our Business Sheets) and a selection of AFL stamp + tab Booklets
United Nations has been issuing Personalised Stamp Sheets since 2003. To date some 60 or so different sheets have been issued. Here is a selections of UN Personalised Stamp sheets offered for sale.
__________________________
Adobe Acrobat Reader
All our priced lists have been prepared in a format readable by most computers. If you do not have this file reader installed on your computer you can download a free copy here , click on the icon above to go to Adobe's website and download a version for your computer.
__________________________
Send us your Smi)ers News!
If you have any interesting information, events, club news or are planning any new themed smilers sheets you would like to share with us please send us your Smilers News and we will be happy to publish details here. You can find our contact details on the Contact Us menu option!
__________________________
How can we improve this site?
We continue to receive e-mails from people who think this site has helped them with their hobby and we would like to continue to improve the site.
How can we make this site even better? If you have an idea that you would like to send us please feel free to drop us an e-mail and share your idea. You can find our contact details on the Contact Us menu option!