Two new Themed Smilers Sheets from the BFPS
The Royal Corp of Electrical and Mechanical Engineers (REME) was formed on 1st October 1942. In conjunction with HQ REME the British Forces Philatelic Service (BFPS) has produced a commemorative Smiler sheet and cover to mark their 75th anniversary on the 1st October 2017.
The BFPS have used a personalised Smilers stamp and label for this issue and full sheets of this stamp/label combination are also available from BFPS.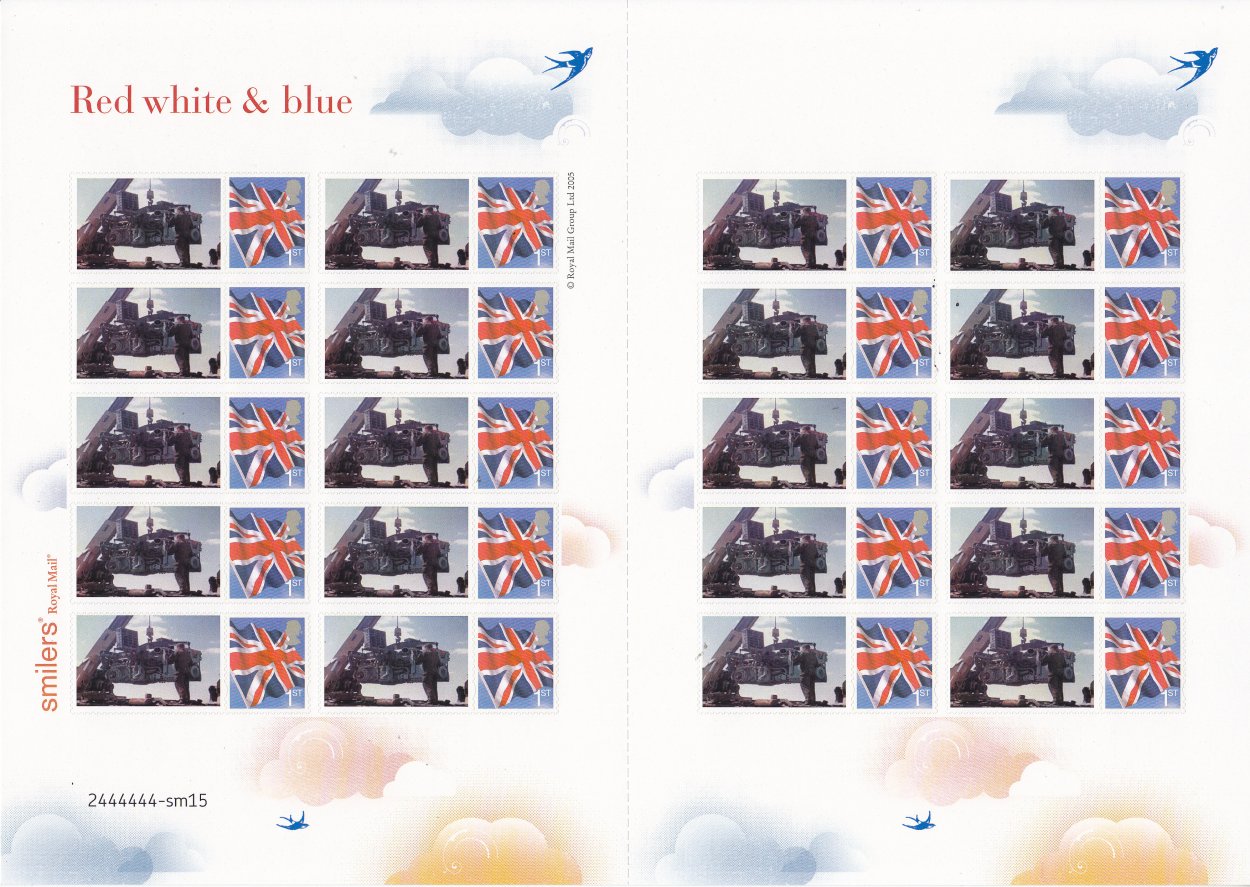 RFA TIDESPRING – A136 is the first of four MARS Tide Class fast fleet tankers entering service to support the Royal Navy and wider Defence. In particular they have been designed to support all Royal Navy warships, including the new aircraft carriers, HMS Queen Elizabeth and HMS Prince of Wales, wherever required in the world.
To mark this occasion, the BFPS will issue an official commemorative cover in conjunction with the Royal Fleet Auxiliary Association, to mark the introduction into service of this state-of-the-art vessel.
As you will have spotted, the BFPS have again used a personalised Smilers stamp and label for this issue and also available are sheets of the same stamp/label combination.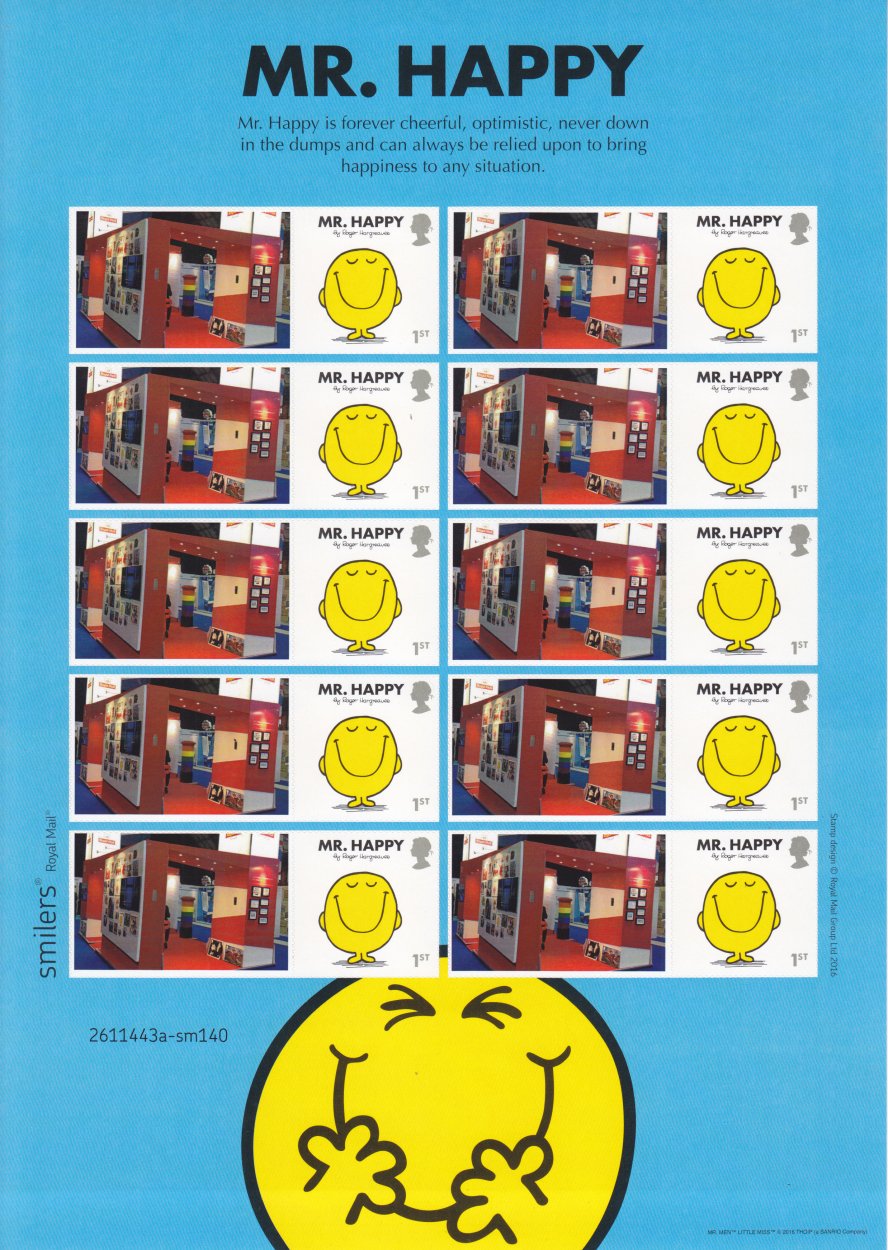 Both sheets are priced at a reasonable £38.00 each and the covers £7.50 each. The REME sheet was issued on 1st October 2017 and the A136 shete is due out on 27th November 2017. Both are available to buy from the the BFPS website. (24/10)
Three New Festive Generic Sheets Announced by Royal Mail
Royal Mail have announced details of their Christmas and Lunar New Year Generic Sheets in what has become a familiar, if not tired, format.
The 2017 Christmas stamps set comprise twelve new stamps embracing two distinct themes, with eight featuring depictions of the Madonna & Child and four including the two winning designs from a children's Christmas stamp design competition.
The Madonna and Child set of stamps comprise the following values: 2nd, 2nd Large, 1st, 1st Large, £1.17, £1.40, £1.57, £2.27 and all but the large letter versions appear on a new Generic Stamp Sheet to be issued on 7th November 2017 with a retail price of £16.40.
GS-109
"The Christmas 2017 Generic Sheet contains eight 1st Class stamps and eight 2nd Class stamps together with one each of the other values. These are set alongside labels containing traditional Christmas greetings and against an aptly celestial background that shows off these exquisite stamps to the full."
A second Generic Sheet will be issued on the same day priced £12.60 featuring the two winning designs from the Children's Design Competition alongside popular festive greetings. These are set against a striking background that features images of a snow crystal, stars and (as a nod to the design competition) a pencil, pen and paint brush.
GS-110
We will be stocking both these sheets so please e-mail for further details if interested.
Finally, this year, Royal Mail's Lunar New Year sheet (Year of the Dog) will be issued on 16th November 2017 and will be their seventh sheet in the planned series of twelve sheets.
GS-111
The 'Year of the Dog' runs from 16th February 2018 to 4th February 2019. The labels are designed by hat-trick design and feature paper cut-outs both on the bright red background of the sheet and the labels representing the five elements of Metal, Water, Wood, Fire and Earth. The pictorial labels depict Lunar New Year festivities taking place in five UK locations and the remainder show five generic images related to the Lunar New Year. All the labels are complemented by the Fireworks definitive stamp. (14/10)